Hiya!
It's that time of the year again! I haven't really got any inspiration for a new blog post, and I have to write a blog post in one evening, thus I thought it was for the best if I simply went with a Tag. Shame on me. This Tag is actually called the Halloween Creatures Tag, but Halloween has already passed but I still felt like doing this one. So here it is! I did not get tagged, but this tag is originally created by Anthony @ Keep Reading Forward So all credits go to him!
Anyway, without further overdue, let's get started!
Rules
Answer all prompts.
Answer honestly.
Tag 1-13 people.
Link back to this post.
Remember to credit the creator. (Anthony @ Keep Reading Forward)
Have fun!
Halloween Supernatural Creatures
Witch – A magical creature or book
Either The Sunai from This Savage Song or The Raven Cycle on its own. I love both books because they for a change aren't about werewolves of vampires. This Savage Song, for example, has introduced me to Sunai, a creature born out of mass-devastation, and they feed on the souls of sinners. The Raven cycle, on the other hand, is about a quest to find the Welsh King Glendower.
An honourable mention has got to be Shiver by Maggie Stiefvater. Sure, the book might be about werewolves, but these werewolves are not affected by the moon, it is a low temperature that causes the shift.
Werewolf – The perfect book to read at night
For me, every book is the perfect book to read at night as I only read at night (okay, and in the train for school haha)
Frankenstein – A Book that Truly Shocked You
To Kill a Mockingbird because I honestly expected it to be an insanely boring book, but so far I'm actually enjoying it! Oh, and Lord of the Flies, I absolutely dreaded reading that one, but I thoroughly enjoyed analysing this book. It's so dark. I mean children that end up killing one another?
The Devil – A Dark, Evil Character.
I'm sorry, but there isn't a single character that beats Umbridge. Don't even try to change my mind hahaha!
Grim Reaper – A character that should never have died
I'd say Will Herondale, but he did die of an old age, so I'm not sure if he should have stayed alive. His dead did shatter something in my heart.
Aside from that, Newt from the Maze Runner that was just rude.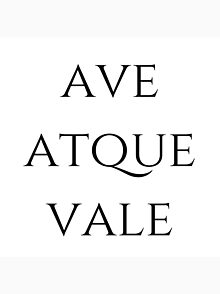 Zombie – A book that made you "HUNGRY" for more
Definitely This Savage Song. I have read the last 100 pages with my mouth open and once it ended, it felt like it had punctured a hole in my heart. I craved reading Our Dark Duet (And I finished that book last night and now the hole has gotten bigger :')
The same actually happened with Susan Ee's Angelfall! 
Gargoyle – A Character that you'd protect at all cost
August Flynn!!!!!!!! (This Savage Song)
Raffe!!!!! (Angelfall)
Will & Jem!!!!! (The Infernal Devices)
Vampire – The book that sucked the life out of you
This Savage Song & Our Dark Duet, (I'm sorry, I'm getting a little bit repetitive, but this book is so cruel ohmigosh)
Ghost – A book that still haunts you
I don't think any book really haunts me, at least there isn't a single one popping up in my head right now.
Demon – A book that really scared you
I actually don't get scared easily by books, but I remember reading one book when I was younger that scared the living shit out of me. I don't remember its name anymore, but I do remember some kind of black monster chasing the main character. I didn't ever finish it hahaha! It had something to do with a bunch of kids and numbers.
Skeleton – A character that you have a bone to pick with
Teresa Agnes in The Maze Runner. I didn't like her from day one. I never really knew why, but then she betrayed everyone and I finally got a reason to hate her. (I mean, I know she had good intentions but girl there are other ways) Unfortunately, Thomas forgave her, pretty quick in my opinion.
Mummy – A book that you would preserve throughout time
Ah, I've got wayyy too many books that I'd like to be preserved, Harry Potter, Shiver, The Raven Cycle, The Mortal Instruments, The Infernal Devices, Angelfall, Chronicles of Ancient Darkness, and so on and on…
Creepy Doll – A cover too scary to look at
Fable Haven, I mean look at it. Do I need to say more?
This was my Halloween Tag. If you feel like doing this one, make sure you tag me as well! I'd love to read yours! I am not going to tag anybody, so if you read this consider yourself tagged 😉
Love,
Sharon